We want you to have the best possible fit for your event merchandise, so use the guides here to check your size.
The best way to ensure the perfect fit is to get one of your own favourite t-shirts - or hoodies, if that's what you are checking.
Lay the item on a flat surface and check the all important chest and length measurements. The length measurement is taken from the top of the neckline to the bottom of the collar (not the hood). The Chest measurement is taken from armpit to armpit.
ompare what you came up with the charts for our garments below. If you happen to fall somewhere in the middle of two sizes, have a think about if you want this particular garment to be a slightly tighter or looser fit and use that to choose the nearest size up or down.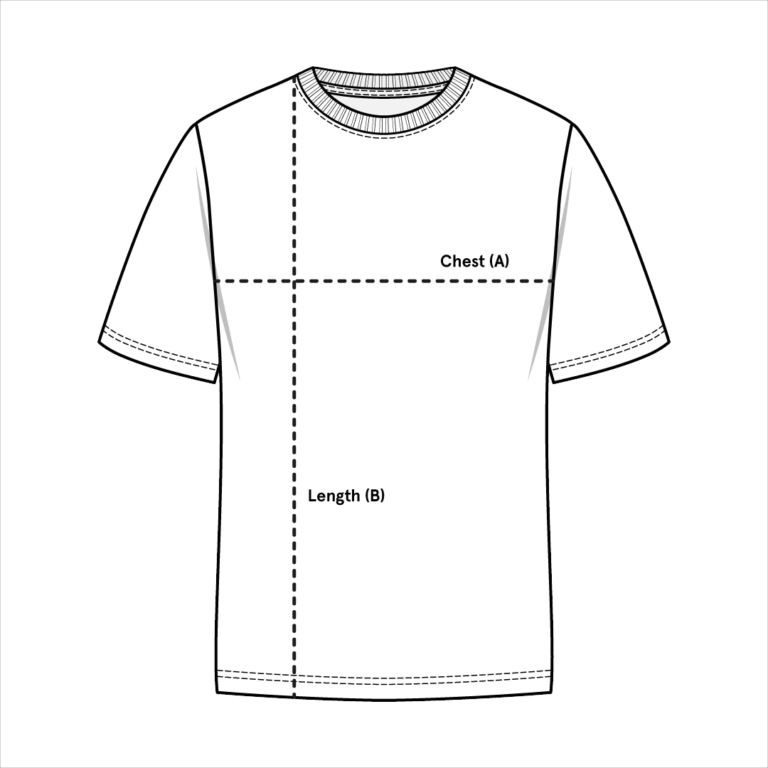 | Size | Chest (cm) / "A" | Length (cm) / "B" |
| --- | --- | --- |
| XS | 51 | 70 |
| S | 54 | 72 |
| M | 57 | 74 |
| L | 60 | 76 |
| XL | 64 | 78 |
| 2XL | 67 | 80 |
| Size | Chest (cm) / "A" | Length (cm) / "B" |
| --- | --- | --- |
| S | 52 | 72 |
| M | 54 | 73 |
| L | 58 | 75 |
| XL | 60 | 77 |
| 2XL | 62 | 78 |
| Size | Chest (cm) / "A" | Length (cm) / "B" |
| --- | --- | --- |
| 8 | 40 | 61 |
| 10 | 43 | 62 |
| 12 | 45 | 64 |
| 14 | 48 | 65 |
| 16 | 51 | 66 |
| 18 | 54 | 69 |